Company Background
Little Wolfe's Pet Resort opened our doors on October 1, 1986. I (Ann E. Wolfe) received my Bachelor's degree in Interior Design from the University of Alabama in 1980, and after working in the field for 6 years, I decided to change professions to something where I could keep my Labrador Retriever puppy with me all day. I decided to speak to a dear family friend, a retired veterinarian, who proceeded to tell me I could not go wrong with going into the grooming/pet industry, as people will always have pets and will need someone to take care of them. So I researched grooming schools and decided to attend New York School of Dog Grooming in New York City. I had never been to New York and thought what a great way to start a new adventure. I packed my bags and headed to NYC for the 5-week Pet Grooming course. It was hard work and many long hours, but I graduated in August of 1986.
Behind the Name
I returned to Winter Haven and decided to open my own business in the town where I was born and raised. I went to the bank and borrowed $5,000 and started converting the garage of the house at 114 Avenue E NW into my grooming shop. With a little drywall, paint, electrical and plumbing assistance, I had the shop ready to open by October 1, 1986. But, I had to come up with a name for the business and I wanted a name that meant something to me. My father owned Wolfe's Sporting Goods and my brother owned Wolfe's Citrus Tree Removal, so one day it hit me. I am the littlest Wolfe so I decided to name my new business Little Wolfe's Pet Resort. I created some flyers and started distributing them all over Winter Haven and had my opening day on October 1, 1986.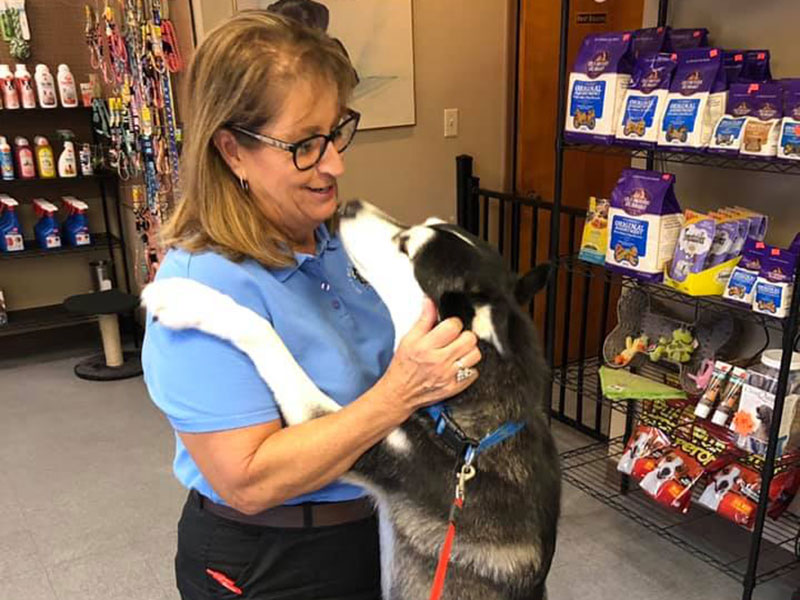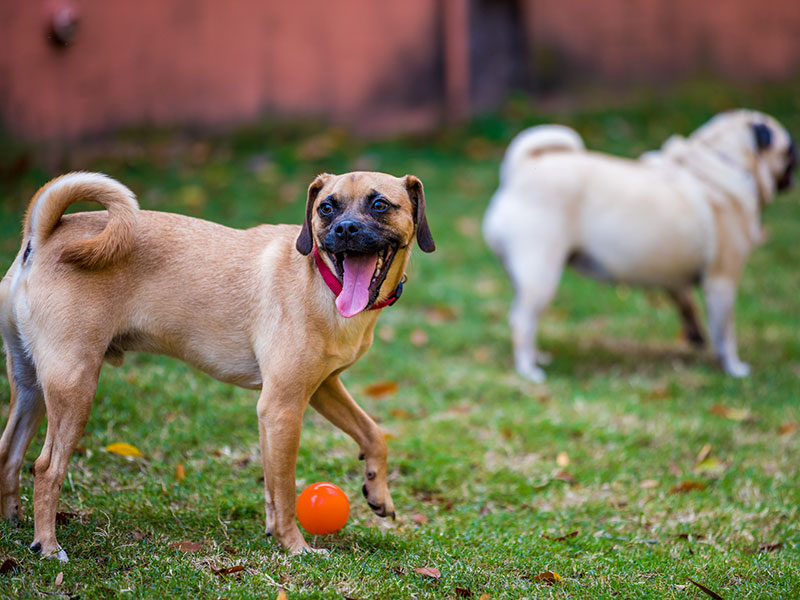 My First Day
I remember it to this day. It was a Wednesday and I had my appointment book ready and I waited for the phone to ring. I actually ended up with 2 dogs to groom that day; a Shetland Sheepdog and a West Hyland Terrier. The day went great but I knew at this rate I was going to starve before I became a successful business person. I did not give up. I kept putting out the flyers and going to the different vets in town to ask them to send business my way and before I knew it, I was working 6 days a week, doing all I could physically do.
I soon realized the best way to build a business was to treat people the way I would want to be treated and go out of my way to make everyone happy. By the end of my first year, I hired someone to bathe dogs for me so I could get more grooming done. By the end of the second year, I trained my bather to become a groomer and I hired another bather.
From Grooming to Boarding
My dream was coming true, I could finally afford cable TV, but I realized I needed more space. So, after 2-1/2 years of being in business I went back to the bank for another loan and I added 900 sq. ft. onto my grooming shop. Business was good and it just kept growing. I kept getting requests from my clients to board their dogs but I wasn't zoned for a boarding facility.
My future father-in-law suggested I buy some property and build my own Grooming and Boarding Kennel. This was such a huge step and really scared me, but with the push of my future father-in-law and future husband, I found an empty lot on Hwy 17, the current location of Little Wolfe's Pet Resort. I purchased the empty lot in June of 1991 and with my Interior Design skills, I started designing my future 5000 sq. ft. building.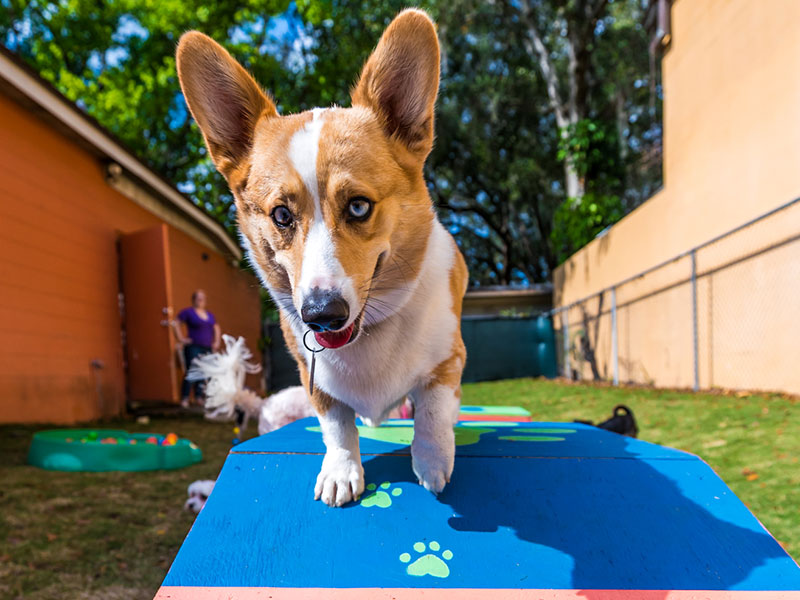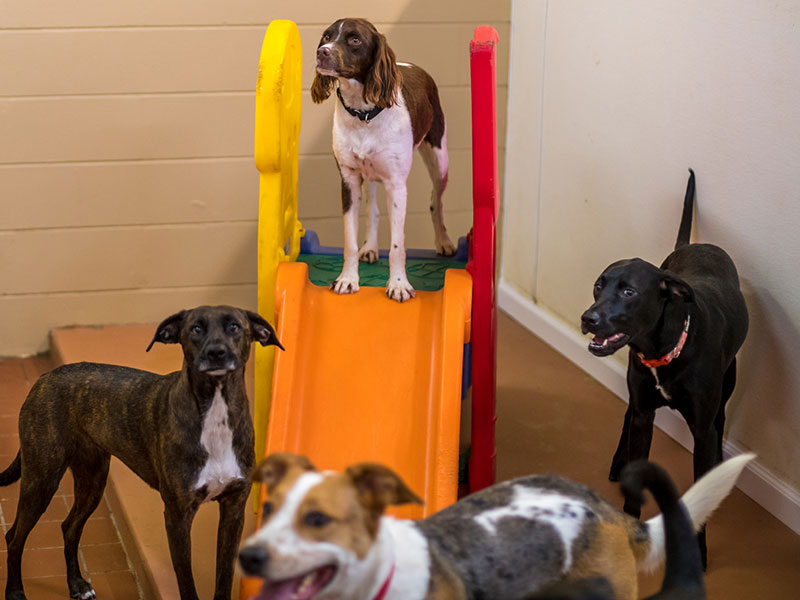 Construction
Construction was to begin in November of 1991 and the day before the ground breaking I remember a huge tractor being parked in the middle of the lot and I climbed up on the tire and started crying, wondering what had I done. But, I had committed myself and it was too late to back out now so it was time to work even harder. By March of 1992 the building was finished and I was ready to open. I had myself and 2 employees.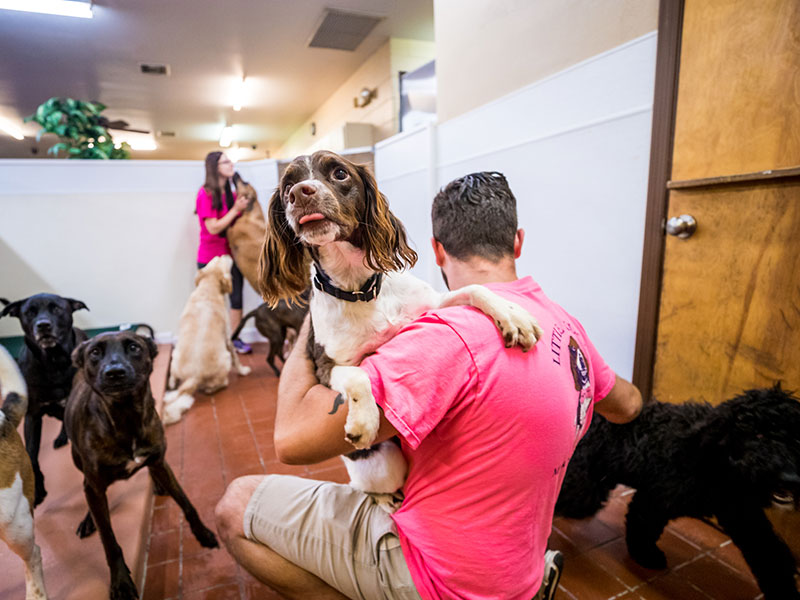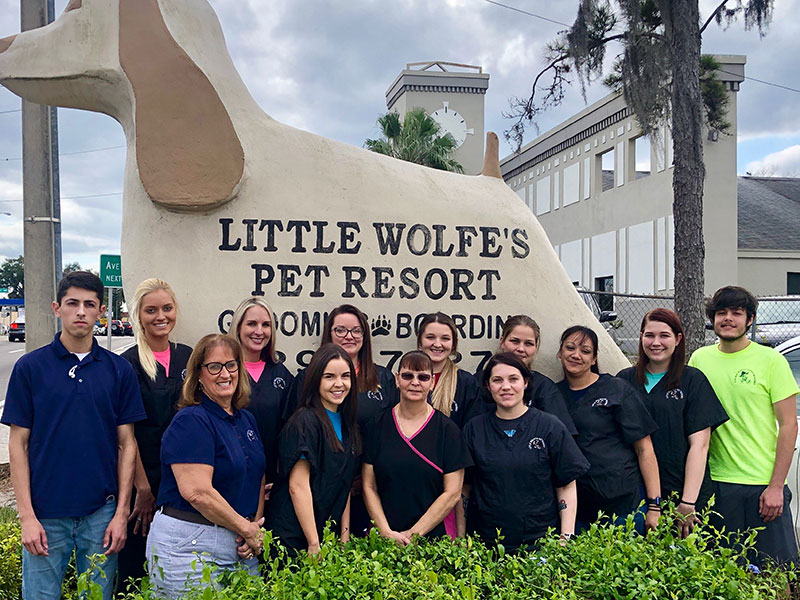 I remember one of the first things I learned in college: the 3 most important things to keep a business going is location, location, location and, it has proved to be true. With the new location on a major road through Winter Haven, more people now knew I existed. I couldn't justify hiring another employee for the first year so I would get to work between 5:30AM and 6:00AM and not leave until 6:30PM or 7:00PM, 6 days a week, and took care of the kennel again on Sunday's putting in 5 hours. After the first year in the new location, I trained my other bather to be a groomer and hired another bather for a total of 3 employees at this time.
Our Growing Business
The business just kept growing and I decided to add Camp Little Wolfe's Doggy Daycare. I rearranged some of my spaces to make a large breed play area and a small breed play area. We have some great pets that come on a daily basis; we love our pets and their parents.
I am proud to say 33 years later that I now have 15 employees and they are the greatest group of people anyone could ask for. We are one big happy family with some great long time employees. I must say this is the best group of people I have ever had at one time; I couldn't do it without them. They all are very dedicated and love working with animals.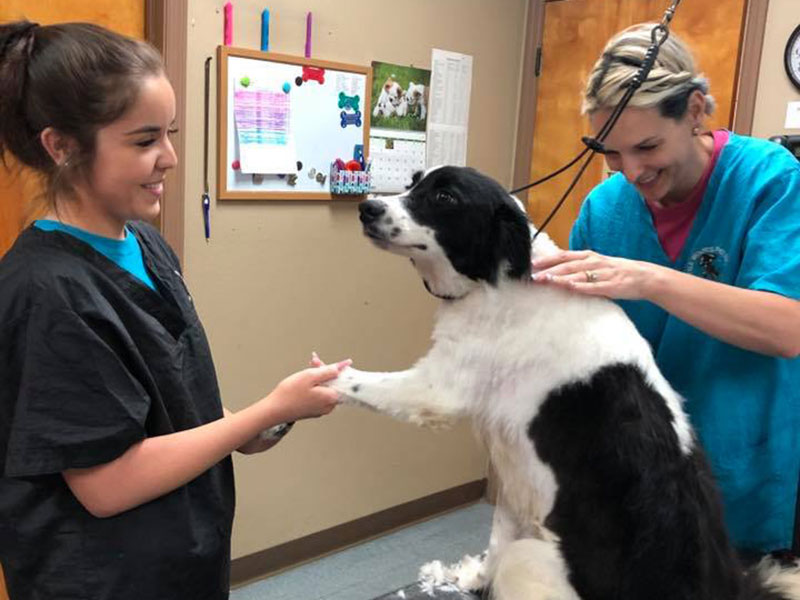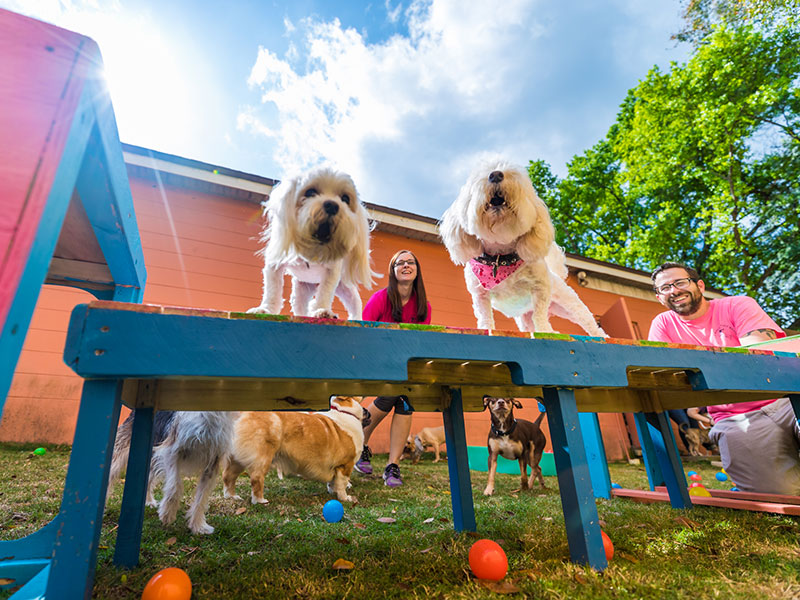 What I Have Learned
I have learned so much over the past 33 years about people and running a business. I always keep an open mind, listen to the ideas of everyone around me, always be fair, and the customer is always right. Several of my motto's are, I will never ask anyone to do anything I wouldn't do, I will never give up on anything, treat people better than you want to be treated and always believe you can accomplish any goal you set for yourself.
---
Awards
First Place in Best of the Best Polk County - 2016
Second Place in Best of Central Florida - 2019
Haven Magazine Best of Doggy Daycare - 2019
Haven Magazine Best of Grooming - 2020
Haven Magazine Best of Doggy Daycare - 2020