Meet Our Team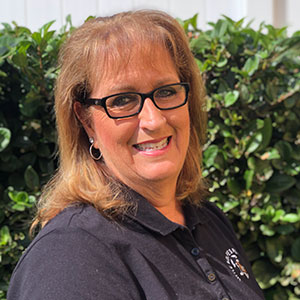 Ann Wolfe Combee
Owner & Groomer
Little Wolfe's Pet Resort opened the door thirty-three years ago on October 1, 1986. Ann E. Wolfe received her bachelor's degree in Interior Design from the University of Alabama in 1980, after working in the field for 6 years, she decided to change professions. She wanted something to do with pets so she could keep her Labrador Retriever puppy with her all day — hating the idea of leaving her home alone.
Based on the advice of a trusted friend, she attended a strenuous program at New York School of Dog Grooming in New York City to learn what she needed to handle in order to be a successful groomer.
Once completing the program, she returned to the place where she was born and raised: Winter Haven. Starting the business was rocky, it took her 2 and a half years of persistent flyer dropping to get to a place where she needed to really expand. The risk presented itself: she would have to buckle down and build the facility she knew she needed for her business.
Believing in herself paid off, she had two employees to take care of and the trust of an entire town to earn, but she earned it. Within a year she had trained the two employees to handle each other's workloads, doubling their productivity, and found a need to hire a third employee. She now employees fifteen wonderful people and built the current location in 1986.
The expansion continues; in just the last five years, she's added Camp Little Wolfe's Doggy Daycare. She's created two separate large breed play area as well as a small breed play area. She's also brought in an abundance of great people making up a solid team that's more like family than a hired staff.
Ann credits her success with the realization that the best way to build a business is to treat people the way she would want to be treated, and to always go out of her way to make people happy.
Ann is a mother of one daughter, one son, and two dogs Jerry Lee and Wilson whom all love her dearly.
---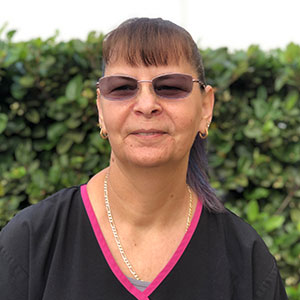 Laura J. Camechis
Groomer
Laura came to Little Wolfe's November of 1994, 26 years ago as a groomer with two years of experience, Laura has now been grooming for twenty-eight years. She has a special skill of working with our elderly pets. She is gentle and takes the extra time as to not stress them out and makes them feel young again. Laura does an exceptional job of exceeding client's expectations everyday and takes pride in her work.
Laura has one son serving in the Navy as a Medic on a submarine and has four grandsons and four Chihuahuas, Dinky, Pipa, Honey and Jack.
---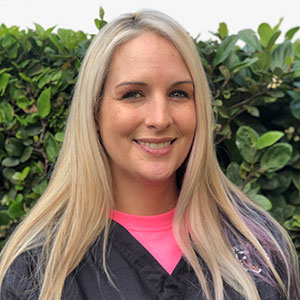 Jessica M. Waggoner
Groomer
Jessica came to Little Wolfe's during her High School years as her first job in November of 1998, twenty-two years ago, and started as a Bather/Kennel Technician and moved her way up to receptionist. Ann saw the potential in Jessica and trained her to groom in January of 2001 and has been grooming for Little Wolfe's since. Jessica shines in training clients how to maintain their pets coat at home so they can achieve the desired style for their pet. She enjoys working with breeds of all sizes and especially enjoys working with pets that need the most transforming, those that will be a drastic change.
Jessica is a mother of two young handsome boys and two dogs, Apple and Captain and a cat named Jewel.
---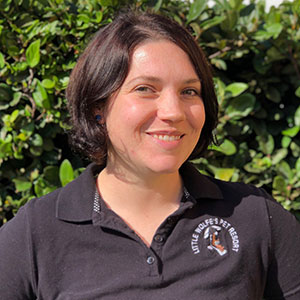 Treva A. Plowden
Manager/Groomer
Treva joined the team at Little Wolfe's Pet Resort as her first job during her High School years in February of 2002. Starting as a Bather/Kennel Technician, moving her way up to Receptionist and then Ann trained her as a groomer in November of 2006. Ann realizing Treva's passion for animals and dedication to Little Wolfe's, promoted her to Manager in April 2011. She does an exceptional job of making sure all clients expectations are met and exceeded. She is also one of our cat groomers and takes pride in all tasks.
Treva is the mother of one son and has six dogs Bandi, Cypress, Mokey, Rocket, Dori and Shorty and three cats, Rufio, Feona and Bagel whom she loves tremendously.
---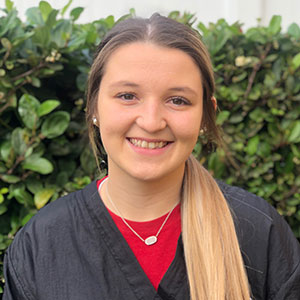 Bella M. Glenn
Receptionist
Bella joined the family of Little Wolfe's as a Bather/ Kennel Technician in November of 2015 during her high school years. With her bubbly personality and passion for animals, Ann moved her up to Receptionist five years ago. Her organizational skills and attention to detail is noticeable by everyone around her, especially our clients. You can always count on Bella to make anyone feel warm and welcomed when walking through the door of our facility.
She is engaged to be married and has two dogs, Fisher and Benelini, and two cats, Nemo and Dude.
---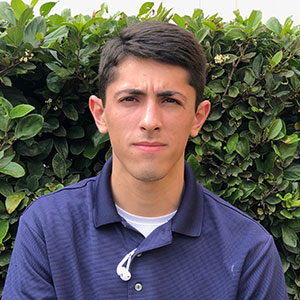 Brandon J. Tucker
Bather/Daycare Attendant/Kennel Technician
Brandon joined us in May of 2016 as a Bather/Daycare Attendant/Kennel Technician. He is a pet person from the minute he steps out of bed in the mornings. He meets and greets each pet as if he has known him or her for a lifetime. Brandon is also a very bright young man and organizes his time at work with a very professional attitude. His love and dedication for Little Wolfe's is outstanding and he is great at taking pictures for our Facebook page and keeping our clients updated on their loved ones.
Brandon has one dog, Sancho, whom he loves bringing to work everyday and taking him on nice long walks around town.
---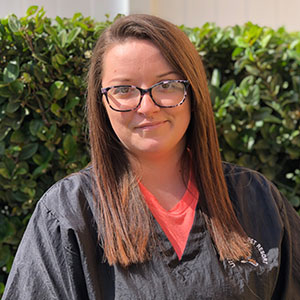 Autumn L. Pennybacker
Groomer
Autumn came to us from West Virginia in October of 2016, and she is now enjoying the warmer Florida weather. She is excellent with the clients and their pets and has outstanding organizational skills. Autumn is a perfect match for Little Wolfe's and loves getting to know the clients and makes them comfortable leaving their pets in our care. After seeing the love and dedication she has for animals and people, we have trained Autumn to be a groomer. She enjoys working with all breeds and is also one of our cat groomers.
Autumn has two dogs, Dany and Arya and four cats, Comet, Cotton, Mr. Sophie, and Shadow whom she loves dearly.
---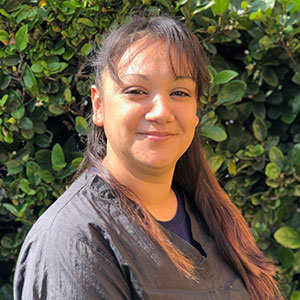 Sarah G. Villarreal
Bather/Daycare Attendant/Kennel Technician
Sarah has a passion for animals and does a great job caring for anyone staying overnight or just for the day. She came to us in September of 2017 as a Bather/Daycare Attendant/Kennel Technician. Sarah does a great job of helping with our special daycare parties and keeping the kennel and daycare area immaculate. She also does an excellent job of bathing and pampering our dogs and cats getting bathed. Her specialty is painting the dog's nails with seasonal colors and designs.
Sarah is the mother of four boys and has one hamster named Billy, who loves to roll around in his hamster ball, and 3 birds.
---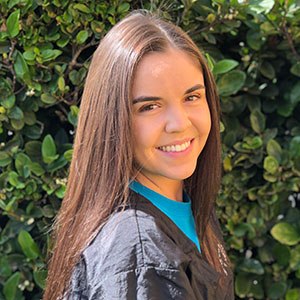 Erin N. Holley
Receptionist
The spring of 2018 we needed a temporary part-time person to get us through the summer, so we hired Erin. After the summer months we just couldn't let her go, so we created a more permanent position for her. With her smile and personality she makes all of our clients feel comfortable leaving their pets in our care. Erin has a big soft spot in her heart for cats; she makes sure she gets the opportunity to hold and pet each cat that comes through the door. She especially loves Taco our house kitty.
Erin is also a college student studying to be a dental hygienist. She has two dogs, Bear and Emma, and two cats, Chloe and Tiger.
---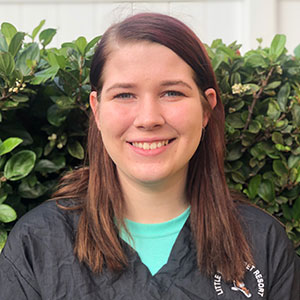 Felicia M. Robertson
Receptionist
Felicia joined the Little Wolfe's family after working in the customer service industry. She loves animals, especially dogs and cats and decided Little Wolfe's was the perfect place for her. Felicia has superb customer service skills, which can easily be recognized over the phone or in person. Her excellent communication and organizational skills are apparent to everyone. She is also artistically gifted and helps with a variety of our crafty projects.
Felicia has one cat named Theodore who she loves dearly and is always on the lookout for new additions.
---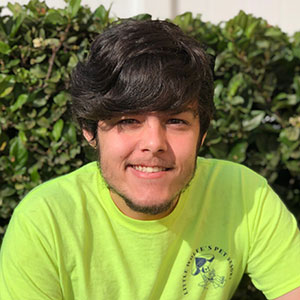 Henry M. Heisey
Bather/Daycare Attendant/Kennel Technician
Henry joined the Little Wolfe's team during his high school years as a part-time Bather/Daycare Attendant/Kennel Technician. He is now attending Polk State College and does an exceptional job of balancing his academics and work. Henry's love and passion for animals is apparent anytime you see him working with animals. He always takes extra time with the boarders and daycare dogs to make sure they're all receiving more than enough tummy rubs and love. Henry is very easy to work with and happy to take on any task.
Henry recently graduated high school and is now attending Polk State college. He also has two dogs, Charlie and Rocky.
---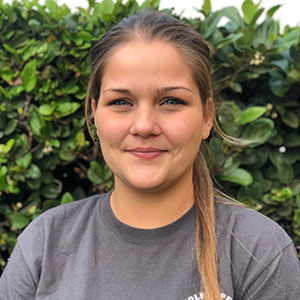 Keri A. Bishop
Receptionist
Keri Joined the Little Wolfe's family originally as a Bather/ Daycare Attendant/ Kennel Technician. Shortly after seeing her bubbly and affectionate personality emerge, Ann promoted her to receptionist, knowing she was a perfect fit for the position. Keri has a special place in her heart for all animals. She would take home every animal if she could. Her fun and loving personality is contagious throughout the facility. Keri has the ability to make anyone and everyone smile and laugh when they walk through the door of our facility.
She is married and has two dogs, Possum and Fred, and five cats, and were sure many more to come.
---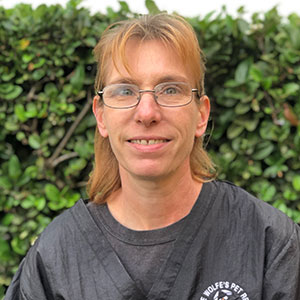 Natalie S. Anhaiser
Groomer
Natalie has been grooming for over 15 years and has an excellent scissoring ability. She has a passion for pets and loves what she does. Natalie has an excellent style technique for the ever popular "Doodles". She is excellent with all breeds and takes the time to make sure each pet is happy and comfortable.
She enjoys gardening in her spare time and has 5 dogs, Morticia, Scrubb, Kissy, Dobbie and Nacho. Natalie also has 2 cats, 3 birds, and to complete her family, she also has chickens.
---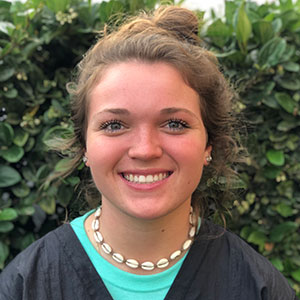 Alyssa M. Scarborough
Bather/Daycare Attendant/Kennel Technician
Alyssa is a graduate of McKeel Academy of Technology and is now a Polk State College student. Alyssa is excellent at organizing her time between work and her studies. She is a hard worker and is always finding new projects to work on. With her outgoing personality, she works well with others and loves working with pets of all kind. Her future plans are to become a Dental Hygienist.
She is a hardworking person and has three dogs, Molly, Levi and Molly Two and a rabbit named Cooper.
---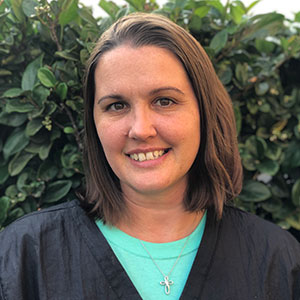 Kimberly J. Stuckey
Bather/Daycare Attendant/Kennel Technician
Kimberly came to us from a local Grooming, Boarding and Daycare facility where she was a manager. With over 11 years of experience in the animal care profession Kimberly is excellent at knowing the personalities of the pets and working well with others.
Kimberly is a Wife, Mother and a Mimi; she lives on 5 acres which is full of animals of all kinds. She also works with rescue facilities in finding forever homes for pets in need.
---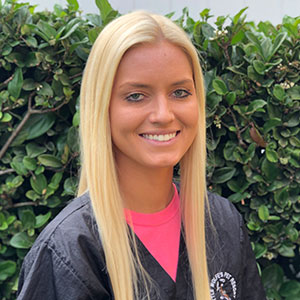 Madison A. Combee
Bookkeeper/Receptionist/Kennel Technician/Bather
Madison is a recent graduate from Stetson University in DeLand with a major in Finance and a minor in Business Administration. She performs bookkeeping and office tasks as well as filling in where needed. She has grown up at Little Wolfe's and realizes it is a 24/7 profession. She is very organized and has a way of seeing things that need to be done without being asked and has many great new ideas for every aspect of the business.
She loves all animals, even though she is allergic to cats. Her future desire is to have a black Labrador puppy and name him Tito.
---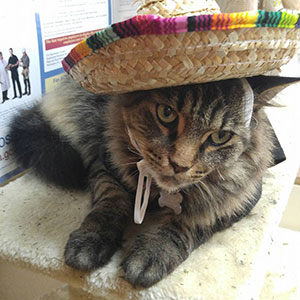 Taco
House Cat
First known as Zoro by his previous owner, Taco came to Little Wolfe's five years ago at the age of three. His original owner became ill and no longer could care for him. His owner wanted Ann to find him a home but deep down she wanted him to become the mascot of Little Wolfe's Pet Resort. Well, he settled in and warmed everyone's heart and is now the in house feline.