Grooming
Whether your pet needs a bath, a toenail clip or even a show-quality trim, our professionally trained and caring staff will be glad to take care of all their grooming needs. Grooming is available Monday through Saturday and is available by appointment only. Baths and grooming appointments will take between 2 1/2 and 3 hours.
Baths
The price for baths depends on the type of animal, the condition of its coat, and the animal's temperament. All price quotes given are considering that the pet has no mats or tangles. A bath includes cleaning of the ears, trimming the nails, bath and flea dip, a fluff dry and brush out. The animals are finished up with bows and bandanna. A bath does not include ANY trimming of the hair.
Non-detergent shampoos are available if your pet is on Advantage or Frontline. Medicated and Oatmeal baths are also available for those animals with sensitive or dry skin.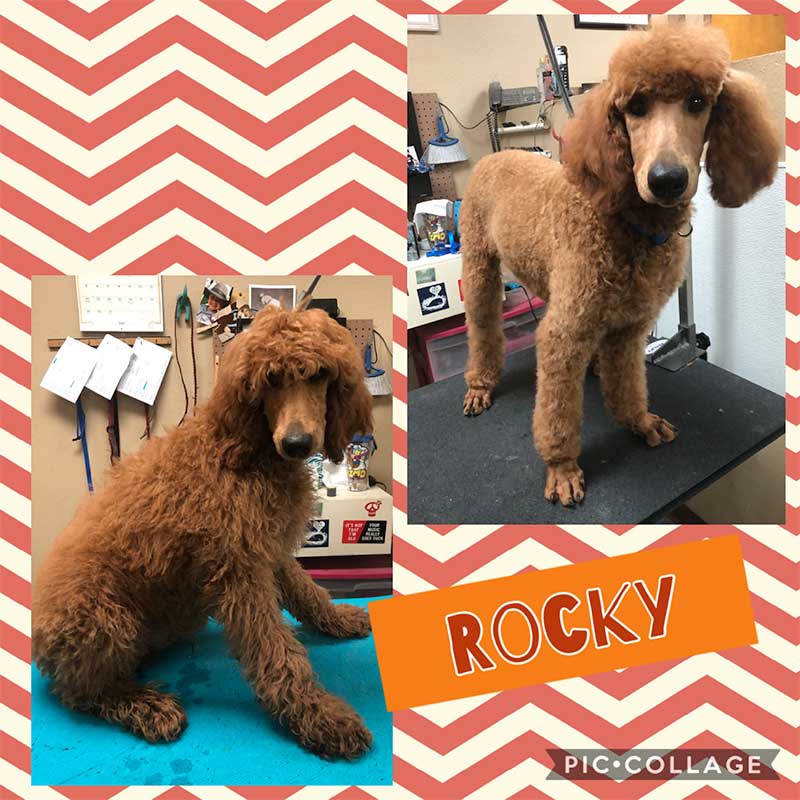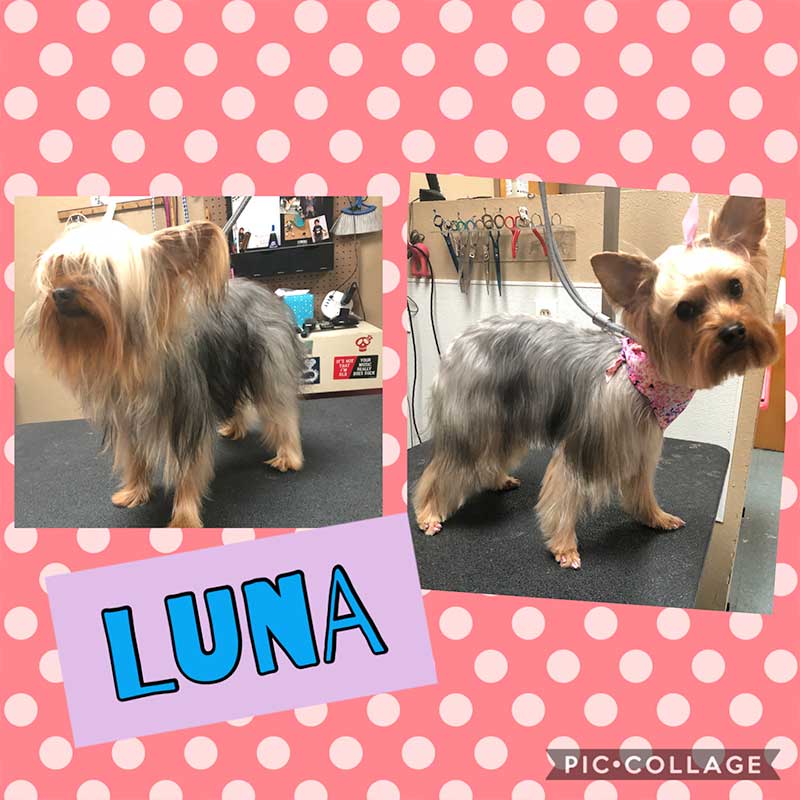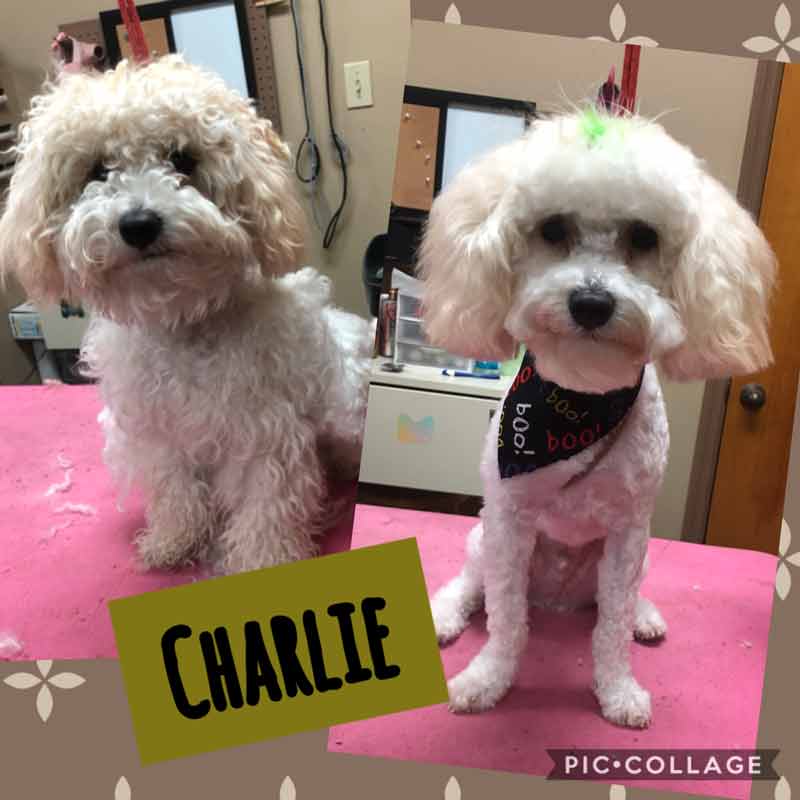 Haircuts & Full Grooming
Full grooming includes a bath and flea dip, cleaning of the ears, trimming of the nails, shaving the stomach, the pads and the rectum area, brush out, bath and flea dip, fluff dry, a haircut specified by the owner and scissor finish. Bows and a bandanna are put on as the finishing touch.
Please note that if dematting of any animal is required, there will be an additional dematting fee, in addition to the regular grooming charge.
Nail Trimming
Nail trimming is available Monday through Saturday during our regular hours. We do ask, however, that you call ahead before bringing your pet to be sure a groomer is available.